KikoRomeo x 199x & Urban Pitchaz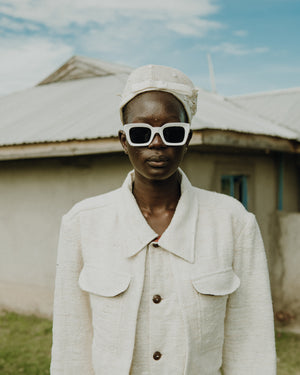 These films, shot on Rusinga Island, in the western part of Kenya, show a combination of the Eripoto collection with knitwear from the KikoRomeo archives. Forming a sort of nostalgic search for comfort. A movement we can see happening with pop-culture shifts globally.
For both KikoRomeo, and the creatives of 199x and Urban Pitchaz, our creative influences have been greatly shaped by the duality of growing up in an era of radical global change where we can both understand life before many of the technological advancements that we enjoy now and also see how quickly the world has changed as a result of them. This duality almost impresses a sense of duty to take forward what we know from our parents' generations and create within a sense of limited limitlessness.   
DISCO MATANGA 2020
JO-NAM (People of the Lake) 2020
Featuring: Urban Pitchaz (@urbanpitchaz), Abak Akol (@abakakol) & 199xorg (@199x)
Producer: Iona McCreath (@Iona_Mccreath) 
Director: Michael Mwangi (@mbaalamwezi) 
D.O.P Edwin Maina (@photoman254)
---
Also in Stories